Offering on-site services at pageants around Central Florida as well as mail-in service, we can personalize any* pageant sash with coordinating fonts and colors.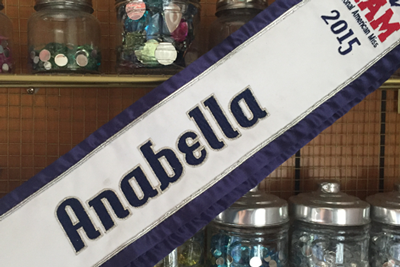 Personalizaton Options
One name embroidered on back of sash – $15 + shipping
Additional decorations such as crown, heart, star, etc – $1
*Please note that permission to modify sash must be provided from pageant programs that we do not already have a working relationship with. Not every program permits personalization of sashes.