When you think of pageant coronation, you immediately think of an embroidered satin sash! In lengths to accomodate any size royalty, our sashes and stoles are made from quality materials and will withstand the wear and tear of the most active royalty!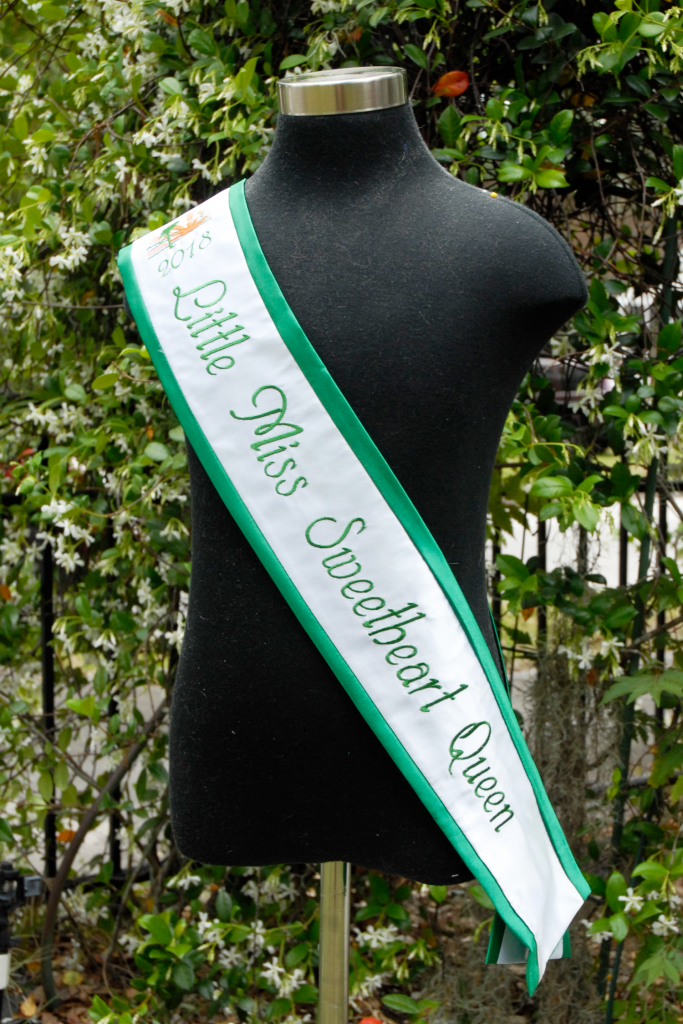 Standard Satin Sash

36″ Baby Miss – $8.00
48″ Mini Miss – $10.00
54″ Junior Miss – $13.00
72″ Miss – $16.00
80″ Empress – $20.00
The standard satin sash includes two colors of polyester satin with internal stabilizer and one color of embroidery thread. Upgrades available at an additional charge. Options shown: 54″ sash base price $13 + one color change $1 = $14.
Available Upgrades
Thread Color Change – $1 per additonal color
Metallic Thread – $5 per sash
Metallic Braid/Trim – starts at $.10 per inch
Metallic Accents such as crown, star, heart, etc. – $1 per accent item
Rhinestone Banding – starts at $.20 per inch
Rhinestone Accents – $1 acrylic/$2 crystal