We are proud to be able to provide multiple pageant sash options at a variety of price points to suit any event and budget! To learn more about each category, simply click the image or title and it will take you to the page for that item.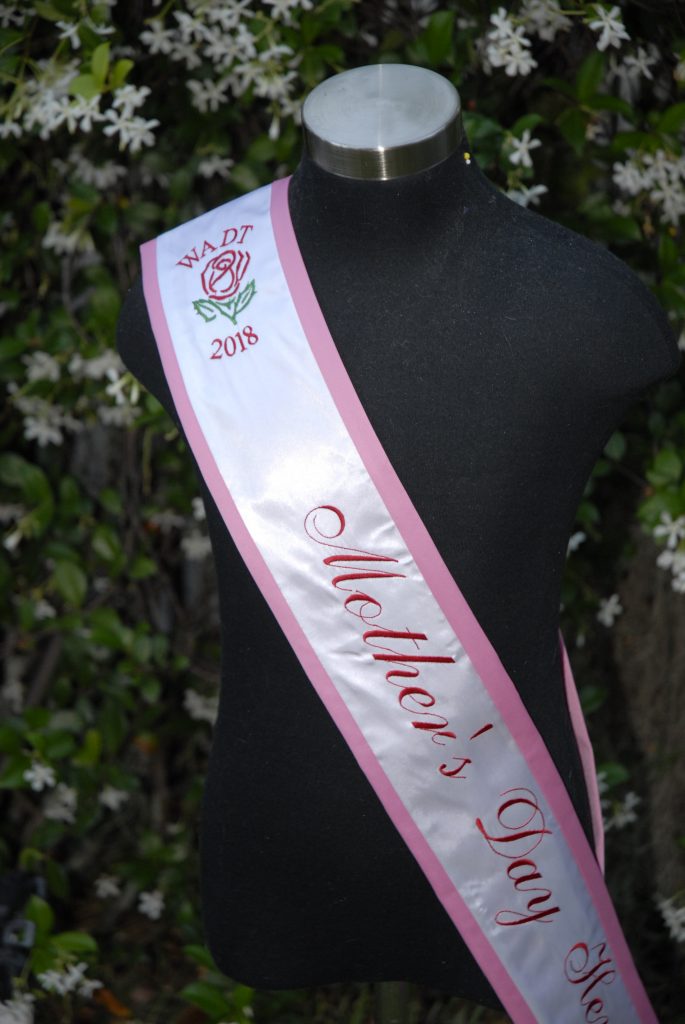 Embroidered Satin Sash or Stole
Prices starting at $10 for two colors of satin fabric and one color of thread.
Upgrades include multiple colors of embroidery thread, rhinestone banding, gimp/braid trim all priced separately.
---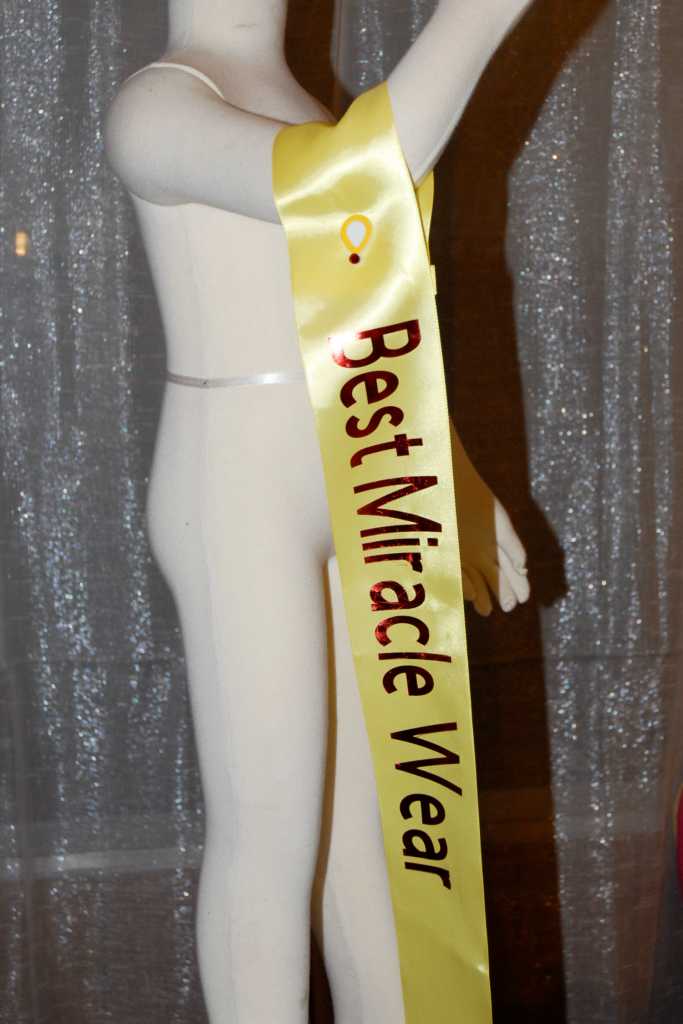 Ribbon Sash with HTV Lettering
Prices starting at $5 for double sided ribbon with standard heat transfer vinyl lettering (Lettering area up to 19″) .
Upgrades include mettalic or glitter lettering & bling trim priced separately
---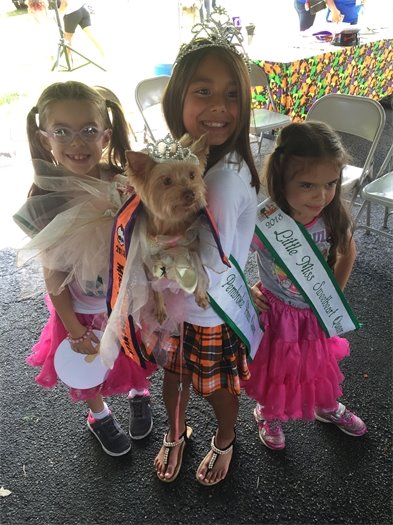 Prices start at $5 each for ribbon / $8 for embroidered satin.
Upgrades available are the same for Embroidered or Ribbon sashes above and priced separately.
Thanks to the City of Pembroke Pines, Florida for providing this adorable picture of both our pet and embroidered sashes.